Book Talks
I want to help people live healthy, vibrant lives and avoid unnecessary suffering from preventable diseases. I want them to know that it is possible to keep their families healthy and that the most important factor is the food they eat. I want to simplify the responsibility to make good choices in a food system focused on making profits and not on making people healthy. And just as importantly, I want to increase awareness of the connection between our bodies' own intelligence and that of our natural environment, and especially the role of whole organic foods fresh from the earth. I want to help readers respect and more easily tune in to the body's subtle messages, which guide us to what we need for optimal health and alignment of mind, body and spirit.

I am available for virtual events and book club meetings! Contact me today to schedule an event.
Upcoming Events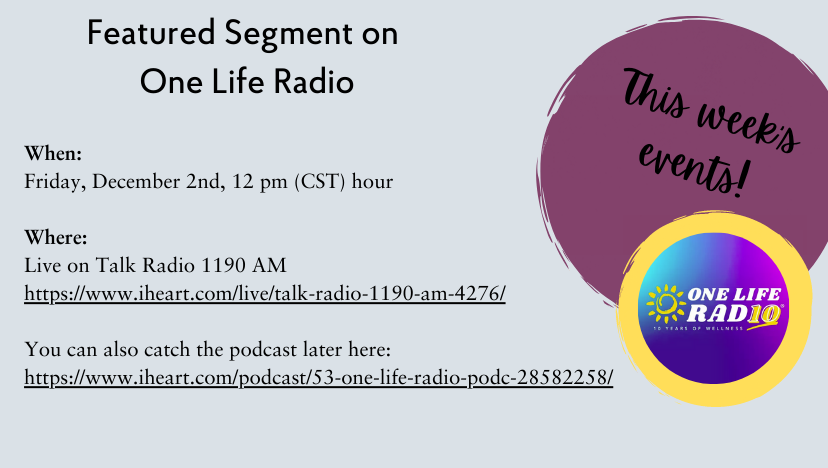 Podcasts & Live Interviews
BLOOM w/ Gayle Guyardo
Good Day Sacramento
Women's Radio w/ Pat Lynch
Staying Ageless w/ Esosa E.
(
@therawgirl
)
Plant Based Eating for Health
The Exam Room w/ Chuck Carroll
Plantstrong with Rip Esselstyn
Point of Life (Blog Talk Radio)
Black America (CUNY TV)
Stories of Inspiring Joy

Article Features
She Explores Life
Black Texas Magazine
Inspiring Lives Magazine
Houston Chronicle
Thrive Global
The Compulsive Reader
Texas Lifestyle Magazine
The Vegan Nigerian
- Link to IG Live Event
Here
!
The Beet
Authority Magazine
Sanctuary Magazine
Sascha Darlington's Microcosm Explored
Beth's Book Nook
Lynchburg Reads
Brummet's Conscious Blog
Coffee Thoughts
Operation Awesome
Quiet Fury Books
What is that Book About
Michigan Mama News
Motherhood Moment
The Book Club Network
Teddy Rose Book Reviews