Joyful, Delicious, Vegan: Life Without Heart Disease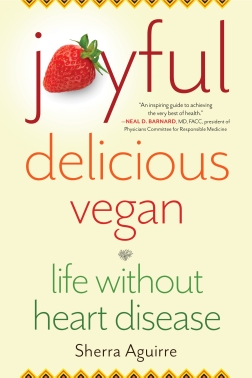 By Sherra Aguirre
Published by She Writes Press
We can all learn how to enjoy good health naturally at any age―and it starts in our kitchens by changing how we eat. Released in May 2021,
Joyful, Delicious, Vegan: Life Without Heart Disease
, winner of the Pinnacle Book Award for Healthy Living and the Living Now Health and Wellness Evergreen award, equips readers with the simplest, most effective way to prevent or reverse heart disease, the leading cause of death in the US. Heart disease especially impacts African American women, who are on the front line of the fight against this killer, as well as diabetes, and other chronic illnesses.
In this empowering guide to healthy eating, Sherra shares her own story of reversing hypertension and other heart disease symptoms, despite a long family history; she presents current knowledge about the effectiveness of a plant-based diet in reversing disease; and she offers up recommendations from two world-renowned cardiologists who have demonstrated results with patients for many years. Joyful, Delicious, Vegan: Life Without Heart Disease guides readers in building a simple food plan around their particular needs with delicious anti-inflammatory foods, and provides support for developing the habit of mindful eating. She explores ways in which choosing a vegan diet and eating consciously are compassionate acts that can positively impact many areas of our lives―and includes tips to help readers sustain results. Full of tips for success based on Sherra's personal experience and the experience of others, Joyful, Delicious, Vegan: Life Without Heart Disease is a source of inspiration, encouragement, and staying power for all readers. By feeding our health and not disease, we set in motion a chain of positive events—physical, mental, and emotional—that are healing and transformational.
Awards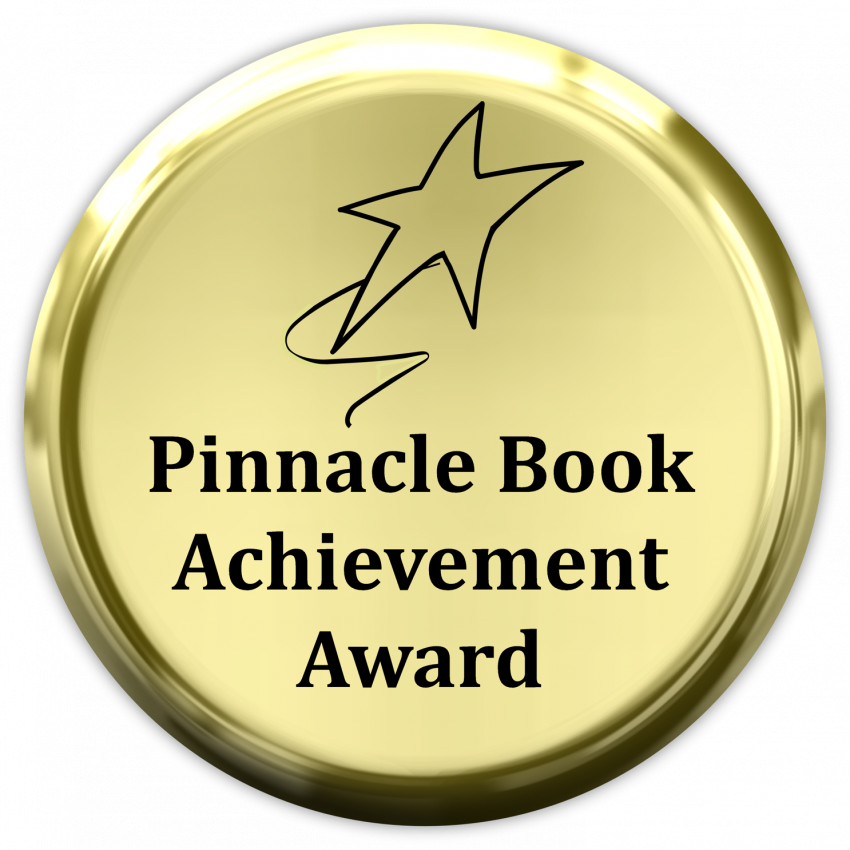 The National Association of Book Entrepreneurs (NABE), presents some of the finest books independently published each year.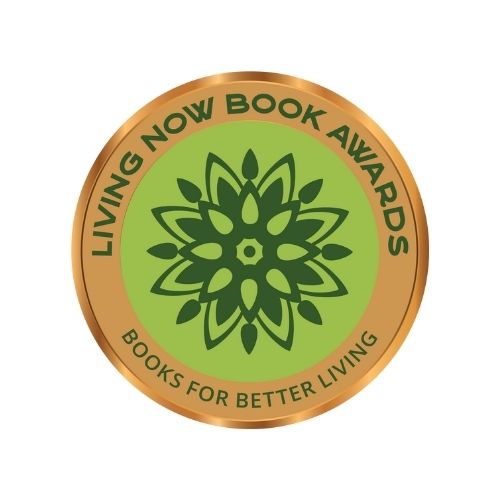 The Living Now Book Awards are designed to bring increased recognition to the year's very best lifestyle books and their creators. We all seek healthier, more fulfilling, and productive lives, and books are an important tool for gaining knowledge about how to achieve these goals for ourselves and our loved ones. Each year, "books for better living" are chosen for their unique ability to enrich readers' lives and promote global sustainability.

Reviews

"Joyful, Delicious, Vegan: Life Without Heart Disease shows you how to use whole plant foods and mindful living to bring health and joy to every stage of your life."
—Brian Wendel, Founder and President of Forks Over Knives

"A great health resource for everyone concerned with our deteriorating health in a world of scientific advances that should be improving it, this book is a journey back to health by going back to basics―by recognizing, appreciating, and returning the love of our body's highly evolved 60-trillion cells, working hard 24/7 to keep us healthy. It shows us our own ability to heal disease by paying absolute attention to what we are feeding them, by changing our diets in ways that ensure their wellbeing."
―Elisabet Sahtouris, PhD, evolution biologist & futurist, author of Gaia's Dance: the Story of Earth & Us

"Joyful, Delicious, Vegan: Life Without Heart Disease is an inspiring guide to achieving the very best of health. The power of foods is surprising—even life-changing—and this immensely practical book will guide you to putting it to use.
—Neal D. Barnard, MD, FACC Adjunct Professor, George Washington University School of Medicine President, Physicians Committee for Responsible Medicine

"The late Malcom X once stated that Black women in the United States have historically been under the greatest attack in our society. After practicing cardiology for more than 20 years, I have come to know firsthand that the greatest threat to our Black women has been heart disease. Heart disease is the number one killer of all United States citizens and Black women die the most. We are literally at war. However, we are blessed with brave warriors like Sherra Aguirre. In Joyful, Delicious, Vegan: Life Without Heart Disease, Sherra outlines a powerful, effective battle plan to defeat heart disease. This must-read book serves as both an inspiring health journey and a stepwise health guide for anyone battling heart disease or any other chronic illness. This book will enhance the health and life of anyone who reads it and follows its path!"
—Baxter Montgomery, MD, FACC, Clinical Assistant Professor of Medicine, Division of Cardiology/Cardiac Electrophysiology, University of Texas Health Science Center, Houston; Medical Director, Montgomery Heart and Wellness

"Sherra Aguirre has written a thoughtful, well-researched book combining nutrition science, medicine and her personal inner awareness, which will serve our community well in this era of rapid transformation. May her words resonate with you in your journey towards optimum health and global wellbeing."
―Sailesh Rao, PhD, systems specialist and founder of Climate Healers non-profit, author of Carbon Yoga: The Vegan Metamorphosis and executive producer of Cowspiracy, The Sustainability Secret, and What the Health
Paperback | 192 pages | $16.95 USD | 978-1647420635 | May 25, 2021